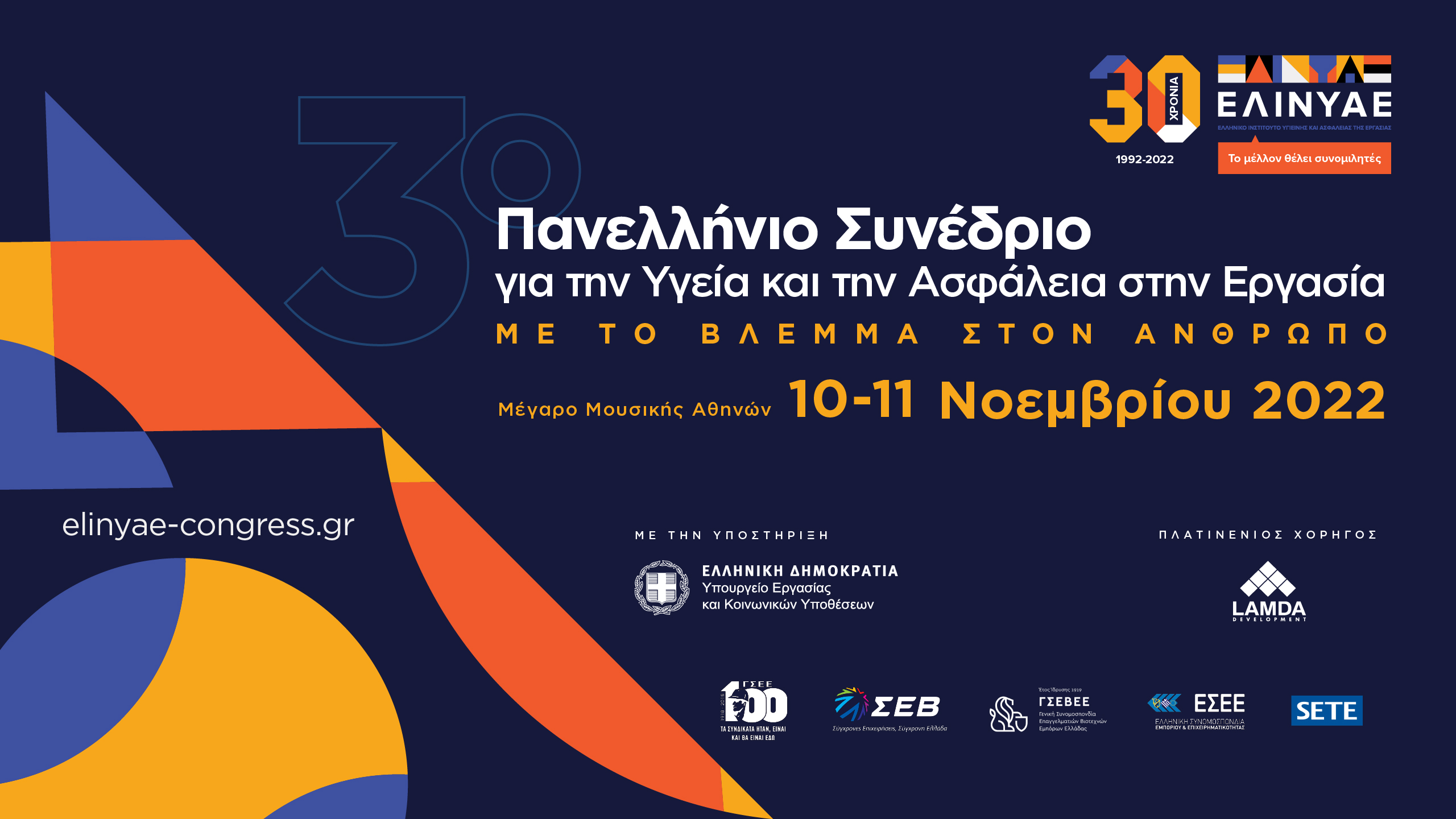 ELINYAE is organizing the  3rd Hellenic Conference on Occupational Health and Safety. The Conference will be held on the 10 & 11 November 2022, in Athens, at Megaron – The Athens Concert Hall.
The aim of the Conference is to record current health and safety challenges in the workplace in a human-centered perspective knowing that the boundaries between work and other social activities are now blurred.
The Conference addresses to all those who are actively involved in the management of health and safety issues, as well as to those who are interested in and follow the challenges of the present and the future of work.