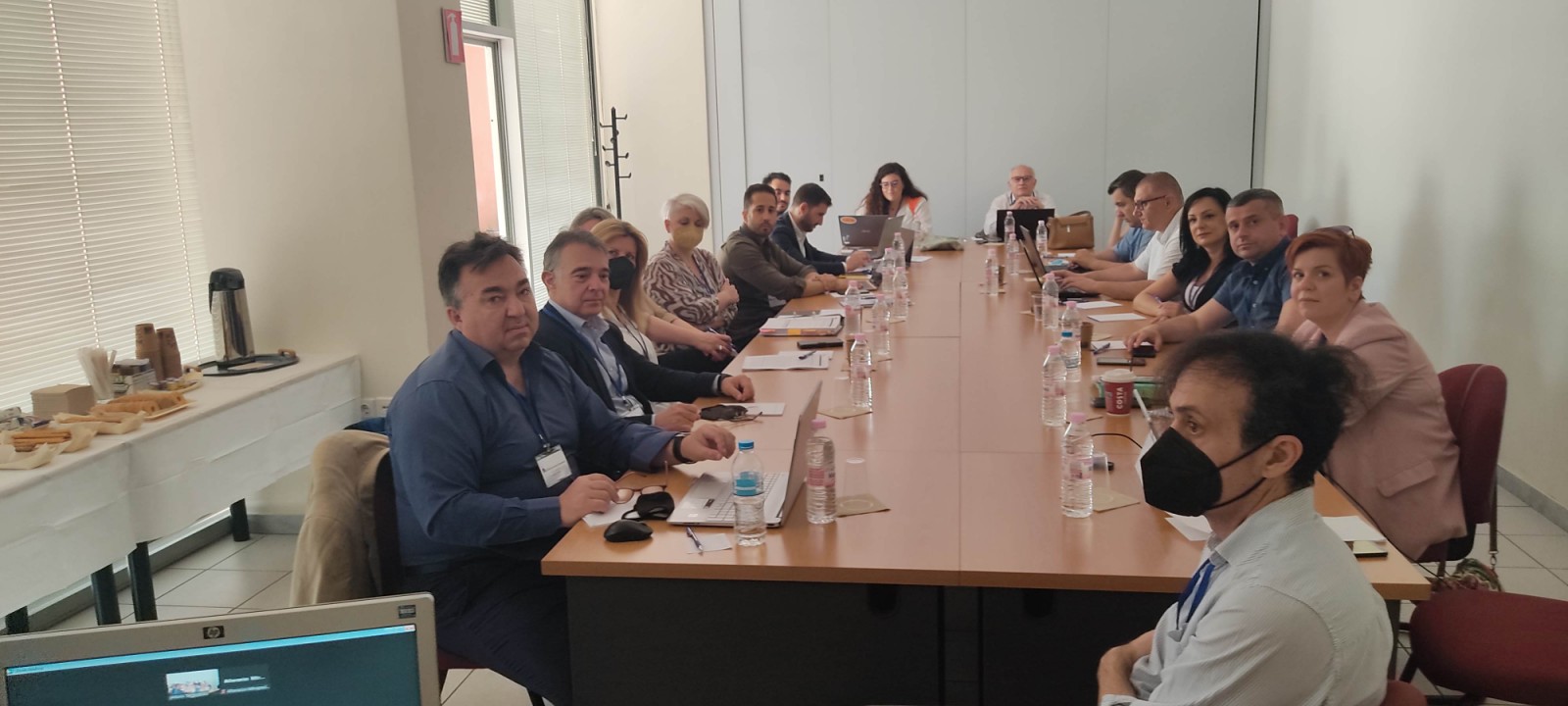 With two day TP meeting started the implementation of the "Smart Education and Training PrOgram For central and local government servants: Embrace vulnerability as our greatest and innovative tools For risk management" – SETOFF (2021-1-ЕЛО1-КА220-ВЕТ-00003026) project by participating in the kick-off meeting in Thessaloniki, Greece.
The project aims to improve the readiness and occupational safety of crisis management and protection and rescue sectors, as well as to incorporate the private sector in the process of future crisis and emergencies management by developing innovative e-training based on successfully tested and implemented simulation model combined with the latest scientific findings and comprehensive training and education needs analysis.
The meeting was attended by 20 representatives from the partner institutions from North Macedonia, Greece, Belgium, and Spain, and provided a platform for discussion of main project activities and determining the plan for successful project goals implementation.